MLS –
Sistema multilivello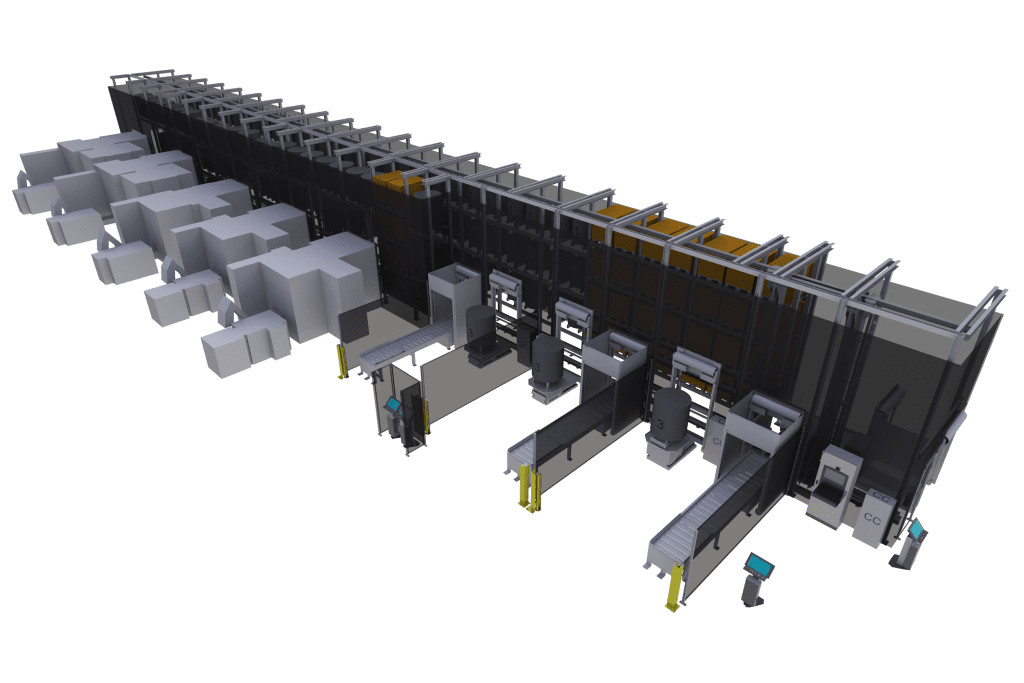 Cos'è l'MLS?
MLS fa tutto da solo
Cercate una soluzione di produzione flessibile su misura per integrare e automatizzare qualsiasi macchina utensile e processo a valore aggiunto? Avete bisogno dell'automazione degli utensili? Pallet grandi o pesanti? Apprezzate le varie opzioni delle stazioni di carico?
Fastems MLS gestisce anche le impostazioni di produzione più impegnative e complesse: gestisce utensili, processi di finitura, controllo qualità, caricamento automatico delle attrezzature (e la programmazione manuale delle macchine utensili). Viene fornito con una vasta gamma di stazioni di carico e di materiale. I carichi utili variano da 500 a 11.000 kg.
MLS utilizza l'intero stack di moduli del sistema di controllo della produzione leader del settore, MMS, con programmazione predittiva ed esecuzione della produzione.
Opuscolo
Connubio di automazione di pallet e utensili con i processi di finitura
Software intelligente di pianificazione e programmazione della produzione
Più tipi di macchine utensili in un unico sistema di automazione
See what our clients say about MLS
Feature

LD

MD

MDR

XMD

HD

XHD

SCR

Special

Load weight (kg)
700
1500
1700
3000
6000
10000
2000
Custom
Machine pallet size (mm)
400-500
500-630
500-630
630-800
800-1250
1000-1600
630-630
Custom
Maximum load size (mm)
800×700
1250×1250
1125×1125
1600×1400
2700×1700
Custom
Custom
Custom
Load height (mm)
900
1250
1450
1700
2000
Custom
Custom
Custom
Stacker crane load handler
Parallelogram
Telescopic forks
Rotating Handler
Telescopic forks
Telescopic forks
Telescopic forks
Double stroke rotating
Custom
Material pallets in the same system
Option
Option
Option
Option
Option
Option
No
Option
Number of integrated machine tools
Unlimited
Brand of machine tools
Any machine tool brand available on the market
Number of pallet places
Unlimited
Control system
MMS
Pronti a trovare una soluzione?
Chiamateci o inviate una e-mail.