Next level workpiece handling with Fastems RoboCell ONE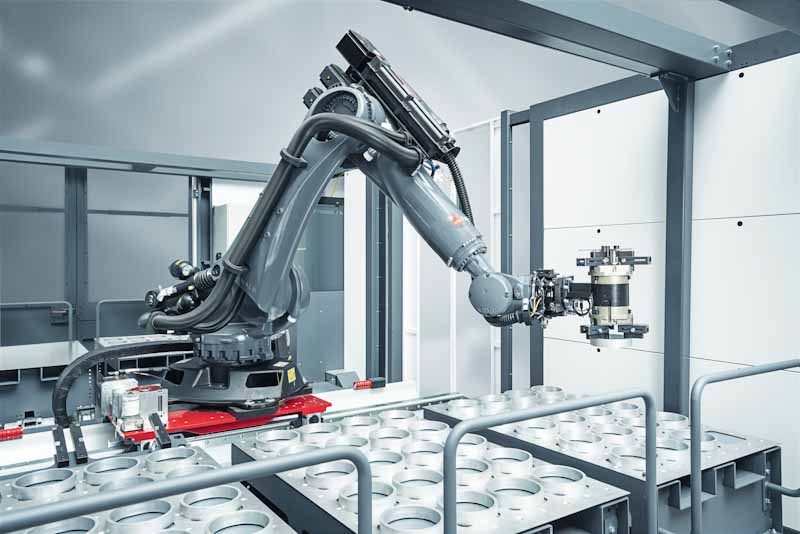 Is RoboCell ONE the right solution for me?
The 10 most commonly asked questions
1. We produce different parts in various part sizes, is RoboCell ONE suitable for me?
Yes. The RoboCell ONE has a powerful KUKA robot that also covers heavier workpieces. On top of that, it has plenty of reach to serve several kinds of machine tools.
The standard grippers feature adjustable gripper jaws that cover a large range of different gripping dimensions. In case the standard grippers are not suitable for your gripping scenario, it is always possible to customize a gripper for the task in hand.
2. What part sizes are suitable?
The part weights suitable for the RoboCell ONE are up to 80 kg. The sizes within this weight class vary a lot, but typically parts are roughly 200-300 mm in diameter and 200 mm in height.
If you have a question about whether your parts are suitable for the RoboCell ONE, please contact your local Fastems salesperson for an evaluation.
3. Can I integrate two machines?
Yes. The MMS has an option for a two-machine application, so it is possible to add a second machine of the same basic type (turning or milling) either right away with the initial delivery, or as an extension later on.
It is also possible to have auxiliary value-adding functions in the cell, for example measuring or washing machine.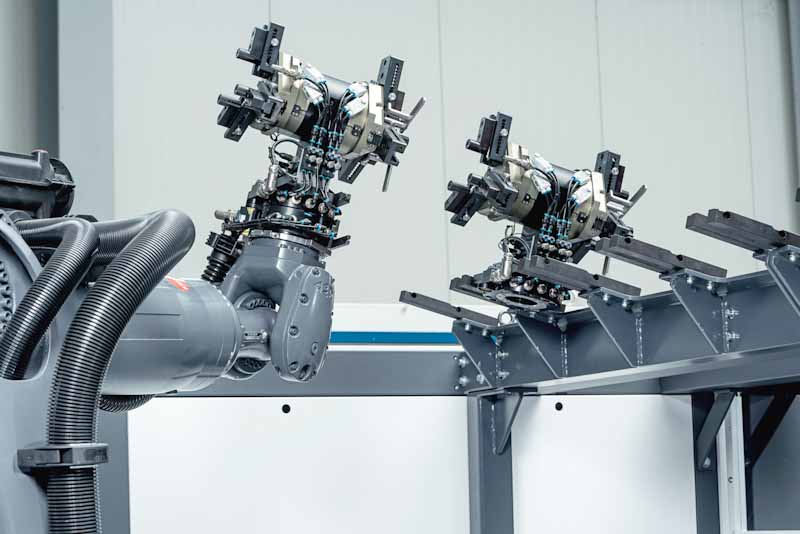 4. Which machine types can RoboCell ONE be integrated with?
The RoboCell ONE is suitable for a wide range of machine tools. Of these, it is especially apt for turn-mill machines and 5-axis machine tools. It can also be integrated with vertical and horizontal milling machines.
5. What payback time (ROI) I can expect?
Typically, an automated robotic cell pays back in a couple of years. In the case of RoboCell ONE, the payback period is 1-2 years depending on the usage profile of the cell.
6. How do I add new workpieces?
In case the parts are within the part geometrical scope of the original delivery, new programs can be implemented parametrically, and directly from the user interface.
In case new robotic handling programs are needed, for example, due to a more complex handling routine, it is possible to create a special robot program for these more complex parts. The program can them be organized with the MMS so that it is a part of the manufacturing plan for these parts.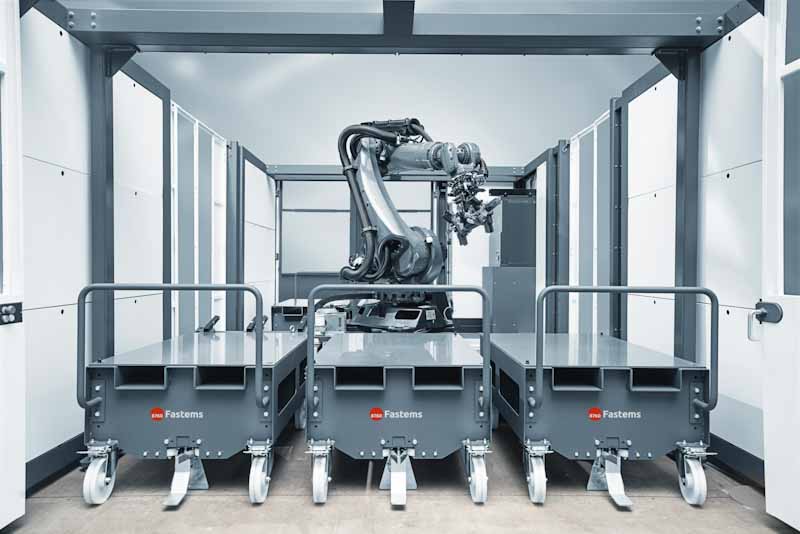 7. Can I do the robot programming myself?
We have designed the RoboCell ONE  in a way that makes it possible for the operator to program new work cycles for the robot themselves.
These programs can then be organized through the MMS software, directly from the graphical user interface.
8. What are the machine interface requirements?
In RoboCell ONE systems the MMS software acts as the master of the cell.
Because of how RoboCell ONE supports batch manufacturing in a flexible way, with ramp-up and ramp-down program scheduling as well, the MMS needs to be able to select and start NC-programs over the machine interface. In addition to this, also the traditional cell machine access, movement permissions, and safety signals are needed.
9. What alternatives do I have for robot brands?
Currently, the product has KUKA robots.
10. What is the delivery time?
The typical cell delivery time is around 8 months.
Where can I find additional information?
Interested to learn more? Check out an overview of our offering or simply leave your contact information below. We will gladly walk you through the different options available for increasing your productivity.
Desiderate capire come aumentare la produttività?
Compilate il modulo di contatto e verrete contattati.
"*" indica i campi obbligatori