Virtual seminar: Productivity Beyond Machine Tending
Online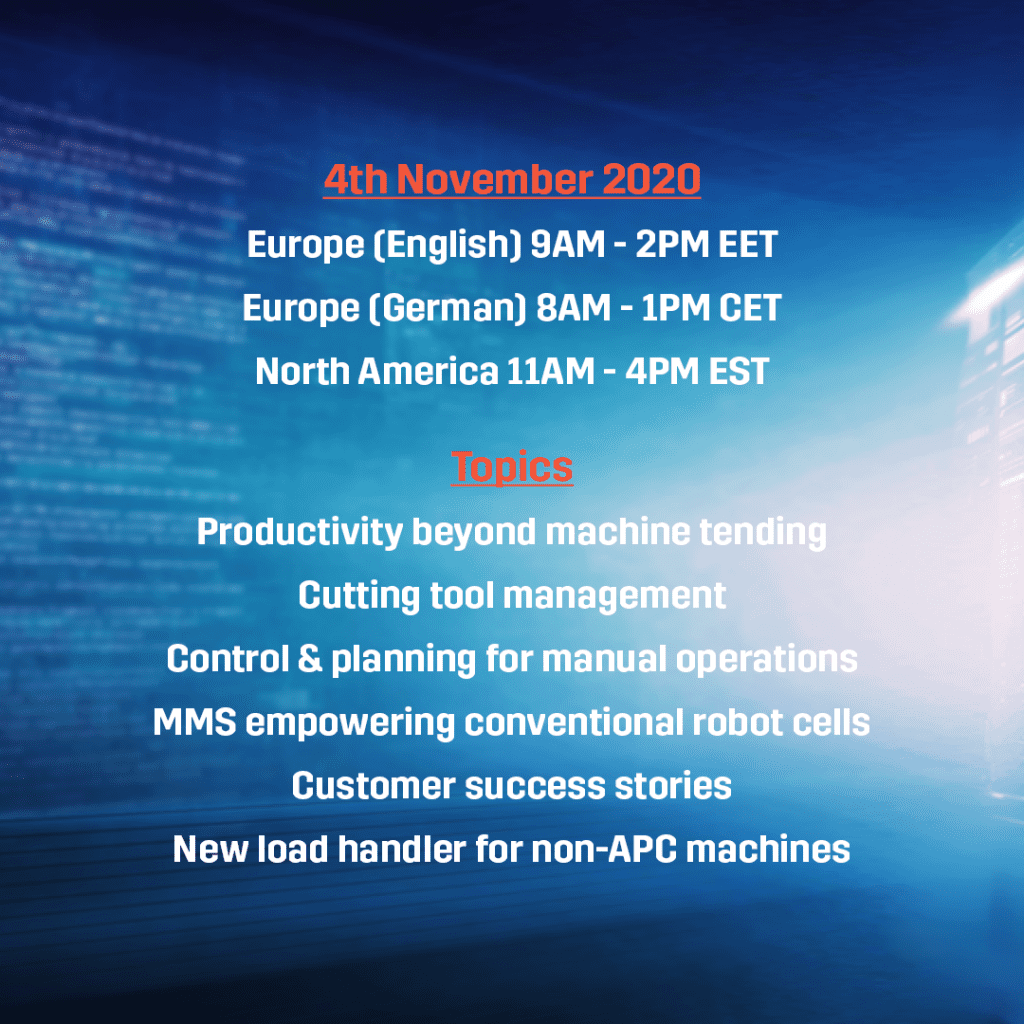 Welcome to our virtual seminar
Manufacturers around the world have one thing in common: they want to be in control of their production, and deliver the right quality at the right time – all the time. Because of this, Fastems is hosting a virtual seminar "Productivity Beyond Machine Tending" on Wednesday November 4th, showcasing the latest developments in automation and surrounding technologies to all metal cutting manufacturers.
Our aim? To educate machine shops on how to improve their efficiency and quality step by step. Not only do we mean tending machines, but also evaluating the surrounding processes such as cutting tool management and other manual work phases to find the key bottlenecks that should be tackled first.
The virtual seminar will gather people in manufacturing industries across Europe and North America with educative webinars, video demonstrations and Q&A sessions on several productivity-related topics. A warm welcome on behalf of everyone at Fastems!
Register now!